Laura Ashley Bathroom Collection
Website Facebook Twitter Instagram
Categories: Baths, Mirrors & Cabinets, Furniture, Brassware, Sanitaryware
We have the Laura Ashley Bathroom Collection range in stock now in our Portadown Showroom. Come and visit to view the range and inspire your new bathroom.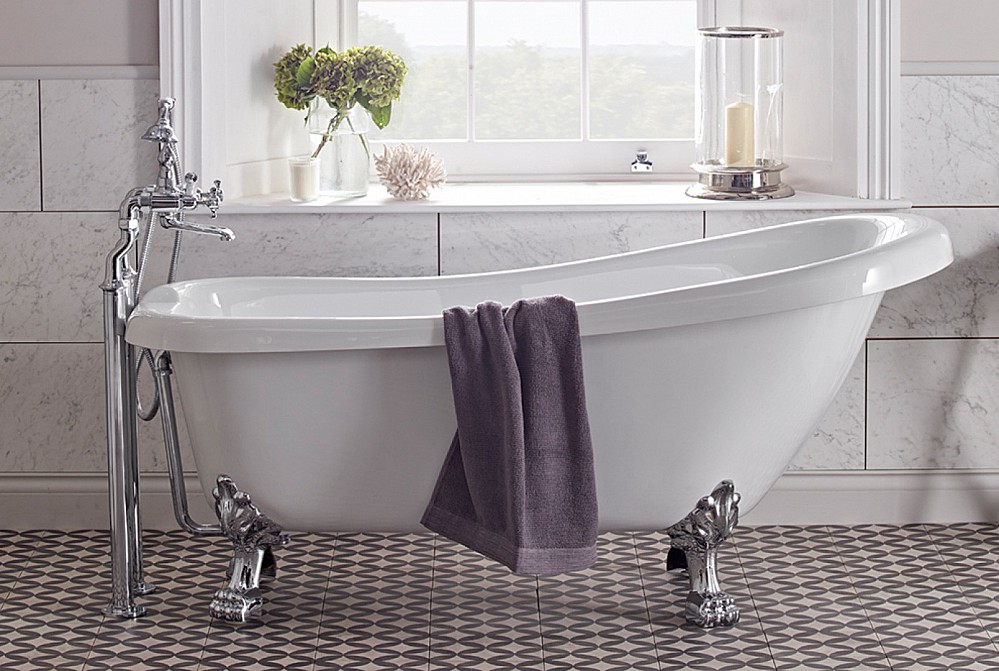 To create this collection, Laura Ashley teamed up with bathroom industry experts Roper Rhodes.
Two years later, with a number of great designs and some seriously rigorous product testing, our combined forces have come up with a range of bathroom products that are beautifully designed, well considered and full of thoughtful details, that means the Laura Ashley Bathroom Collection is second to none.
The Laura Ashley Bathroom Collection consists of bathroom furniture, cabinets and mirrors, hand painted in soft greys and off white or constructed in solid oak, with worktop options including honed marble and granite. Three sanitaryware ranges incorporating basins and WCs spanning classic and contemporary styles. Finally, from the seriously contemporary open spout design to more traditional styling, our premium tap collection has been developed to coordinate perfectly.
Browse through our website and take a look for yourself...
Question about Laura Ashley Bathroom Collection?
We are always happy to answer any questions you may have about our bathroom brands. Please get in touch and we will help you in any way we can.
Give us a Call
Ask a Question
Customers also liked
Customers who looked at Laura Ashley Bathroom Collection are often interested in the following brands.