We understand that when you walk into our showroom to choose a tile for your home it can be quite overwhelming when faced with the choice available. Here is a guide to help you make the right choice.
FLOOR TILES
PORCELAIN VS CERAMIC TILES
View Porcelain Tiles
View Ceramic Tiles
STYLES
Modular
The modular tile look is a great way to add more interest to any flooring than with regular, same-sized tiles laid in a strictly linear way. Tiles laid in a linear fashion generally lead the eye through a room which can make a room look either smaller or narrower than it is. By using modular tiles, the eye will rest on the surface and take in the overall size more easily. These tiles can be used in any room just as any other tiles and provide lovely backdrop to interiors of any style. They are pre-cut and usually come in packs with the varying sizes ready to use.
View Modular Tiles
Wood Effect
Wooden flooring is a classic homeowner choice offering a trendy, affordable and durable solution to enhance your flooring. Aside from laminate and vinyl, already popular choices for wood-effect flooring, wood-effect tiles are now emerging and becoming rapidly popular in the market.
Wood-effect tiles have a longer lifespan and require less maintenance than wooden flooring. Suitable for all areas of the home, some are even suitable for outside. With so many wood-effect tiles to choose from, you're given creative freedom to mix and match different shades and styles to really personalise your home and make it bespoke to you.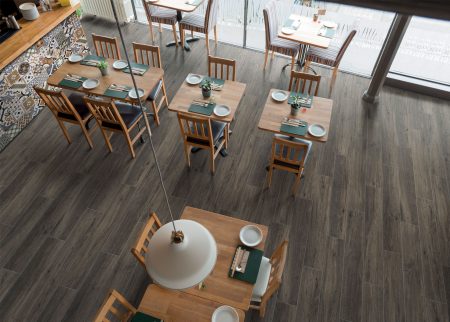 View Wood Effect Tiles
Patterned
Today, you'll find patterned tiles in an array of shapes, sizes and designs that make it even easier to embrace these characterful coverings throughout the modern home. From vintage-style kitchen splashbacks to contemporary living room floors, it seems there's a patterned tile to suit every room and every taste - delivering a versatile and ultra-stylish interior you'll love for years.
Favouring a patterned floor design could go some way towards camouflaging everyday use in heavy traffic areas like kitchens, bathrooms and hallways - meaning some of the typical dirt and surface dust will be less visible and won't demand constant cleaning.
View Patterned Tiles
Large Format
A lot of designers these days are using larger style tiles in the rooms they create – and for good reason. Naturally, given the pattern they create, they make a space look larger than it is and create a simple sophistication that is less 'fussy' than a smaller tile.
Large format tiles look grander as well, giving the illusion that the entire room looks more expensive, making it a favourite of those who want to achieve a high end look.
Added to this, they are easier to maintain with fewer grouted joins to clean, creating a contemporary look that's perfect for high traffic areas.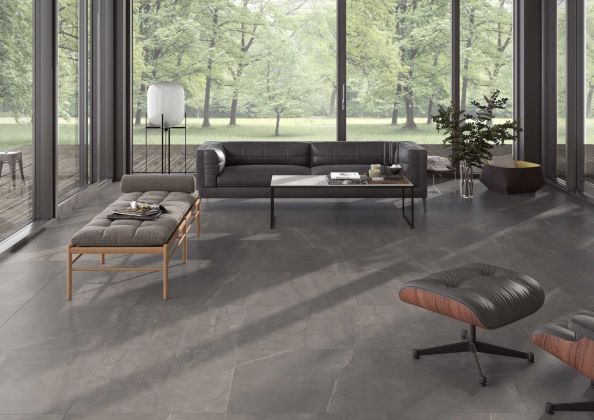 We hope you find this guide useful, if you have any queries please contact us